YOUR FURNISHED APARTMENTS IN DRESDEN
Our tenants in Dresden can choose one from our 170 high-quality 1-room apartments in the heart of the Pirnaische Vorstadt district, close to the Semperoper opera house. Whether you're a professional, a commuter or an older couple, Grunaer Straße 20 has solutions to meet all your furnished accommodation requirements – with or without a balcony.
Our apartments are within walking distance of many universities, institutes, hospitals and leisure facilities, making them the ideal base for enjoying life in Dresden.
RENT YOUR APARTMENT IN DRESDEN
In 5 easy steps to your furnished flat

STEP 1

STEP 2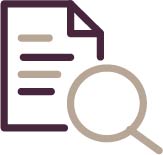 STEP 3

STEP 4
Sign your rental agreement online

STEP 5
APARTMENT TYPE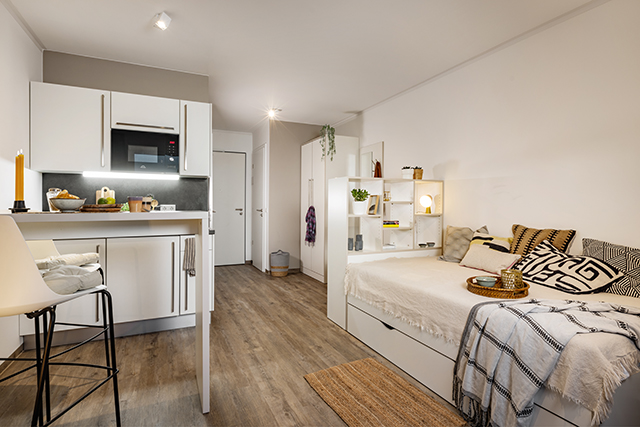 STANDARD APARTMENT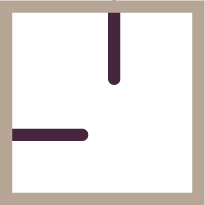 28-32 sq m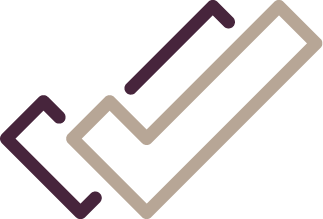 Balcony on request
Fully furnished one-room apartment with single bed, open-plan kitchen and balcony on request.
From €599 – €649 per month*
*includes heating, but not TV/radio licence fee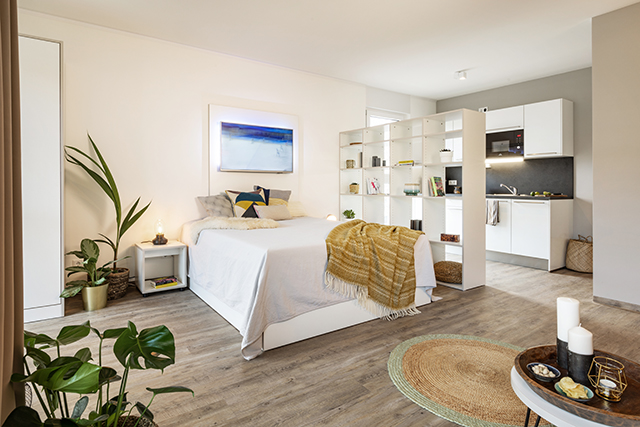 PREMIUM APARTMENT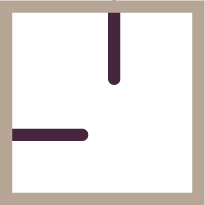 40-44 sq m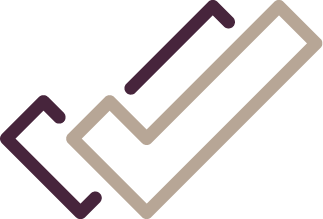 Disabled access on request
Fully furnished one-room apartment with double bed – ideal for both singles and couples. Equipped with open-plan kitchen and balcony; disabled access on request.
From €819 – €879 per month*
*includes heating, but not TV/radio licence fee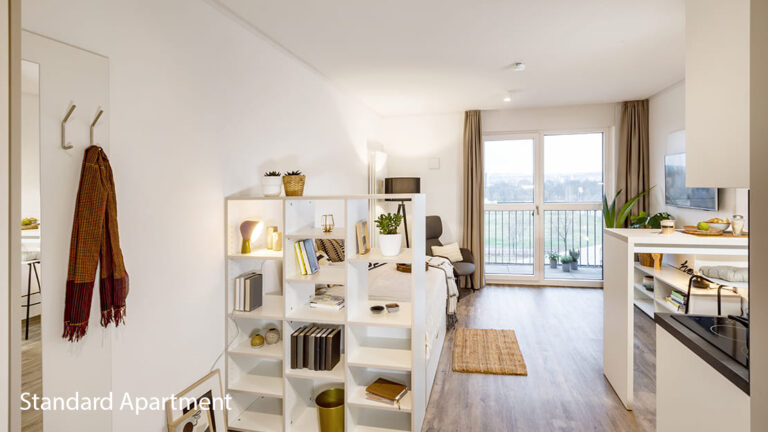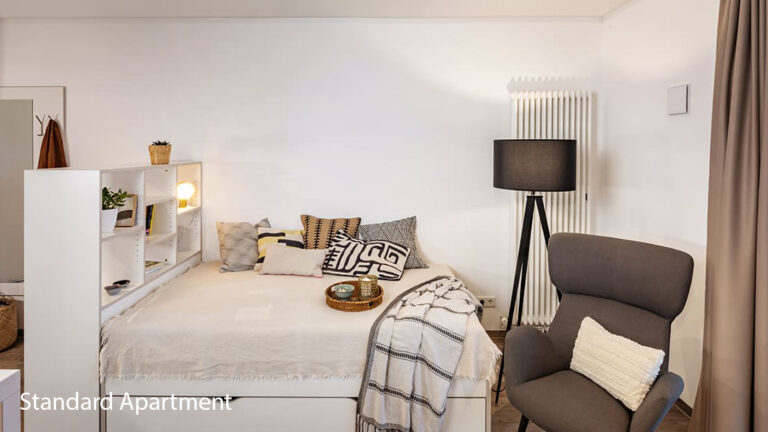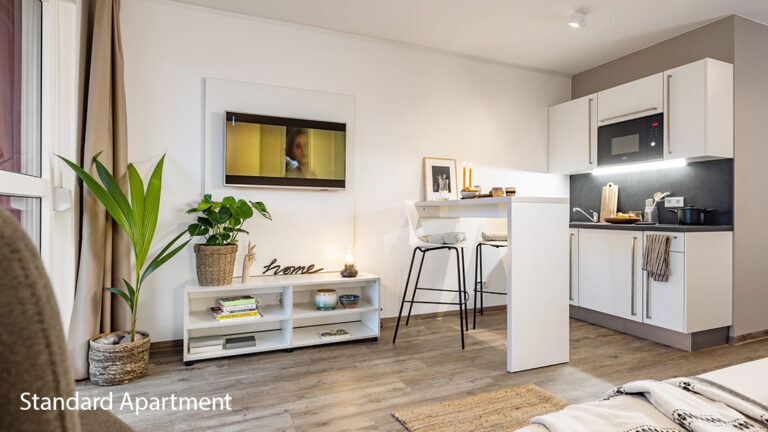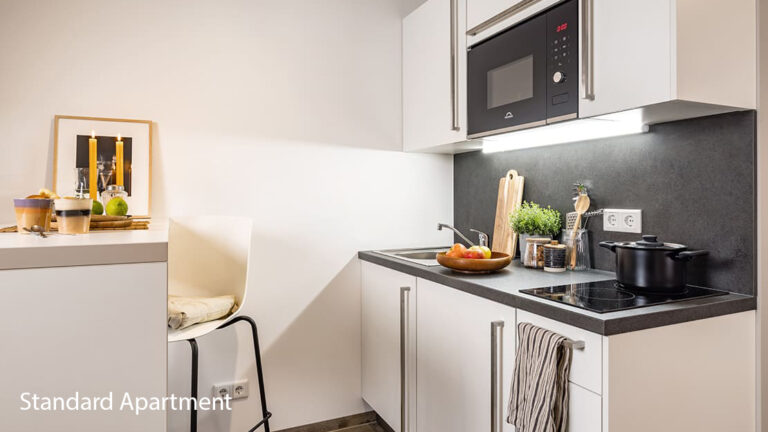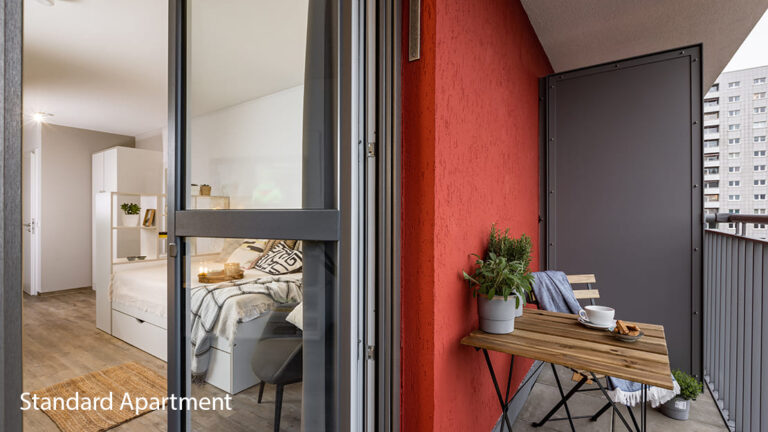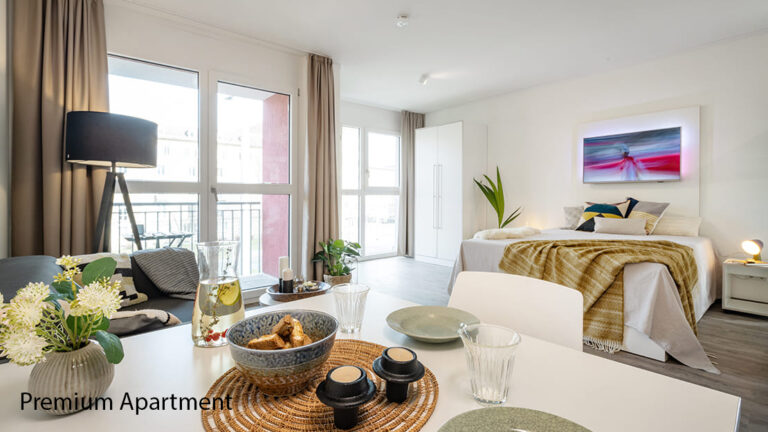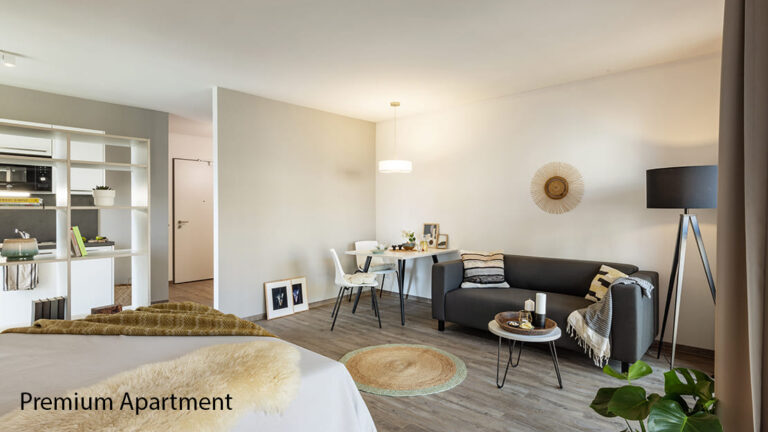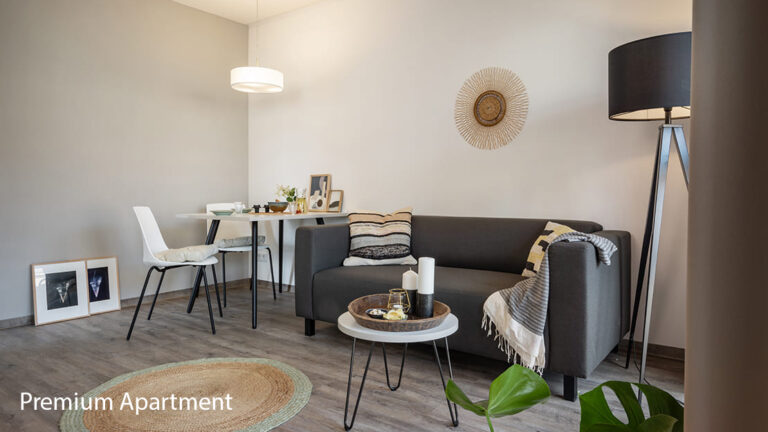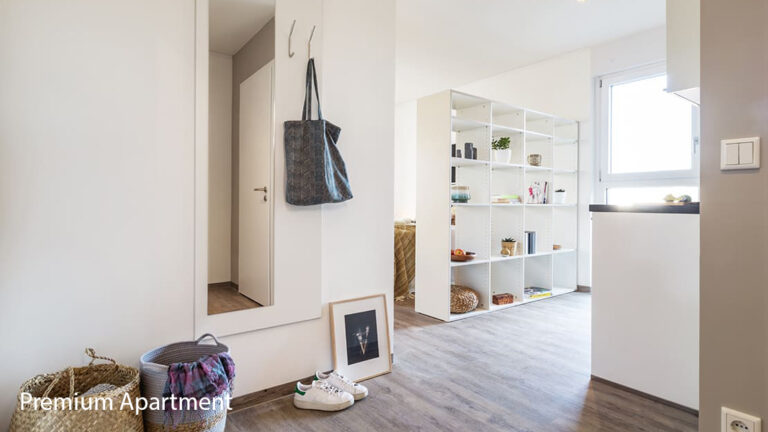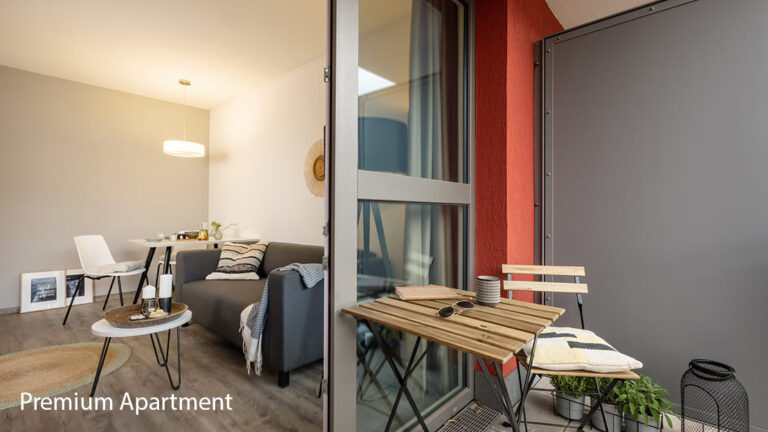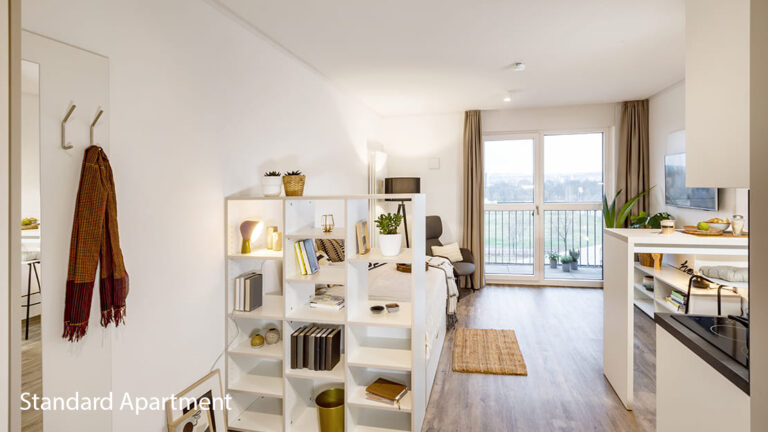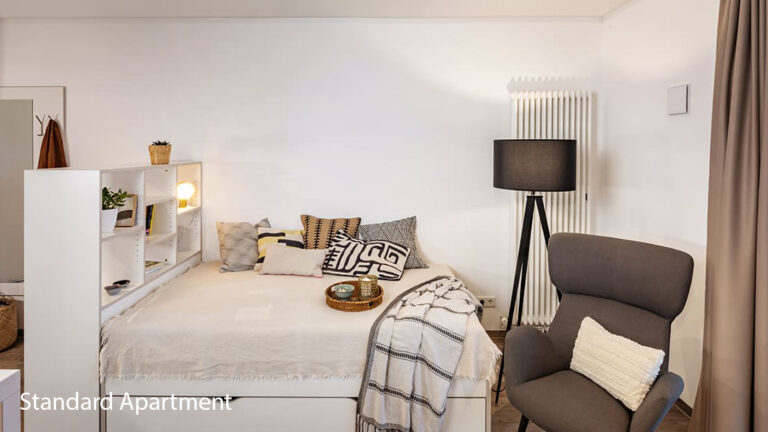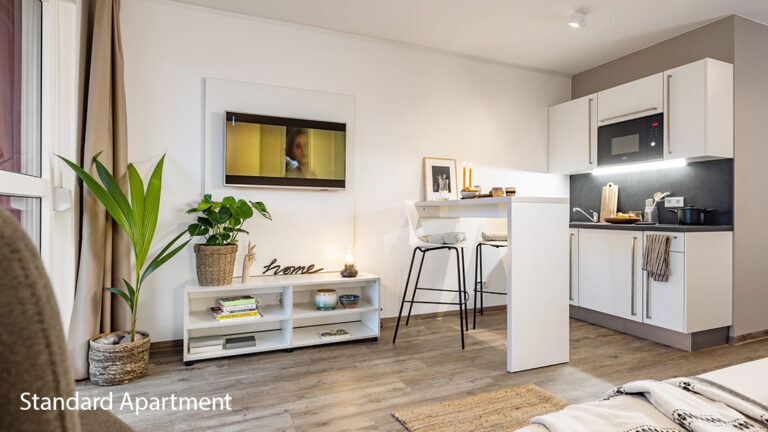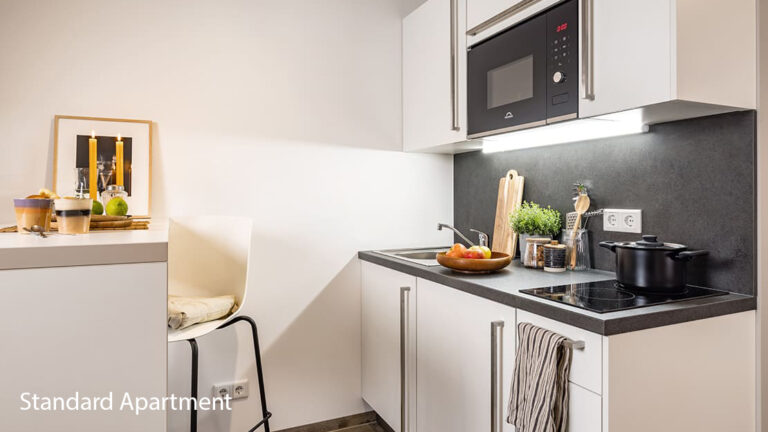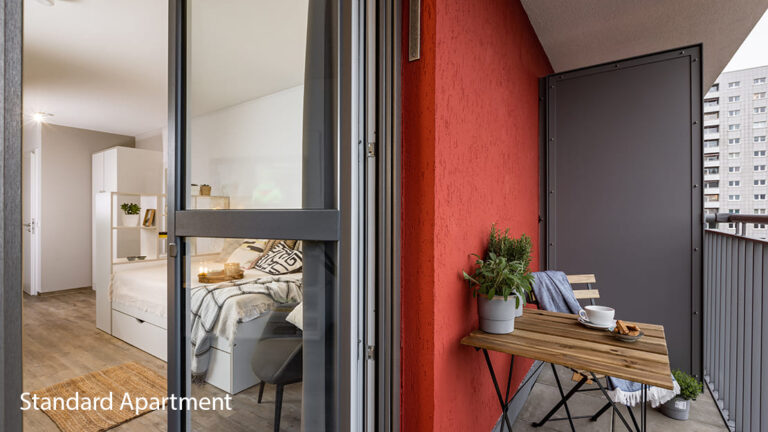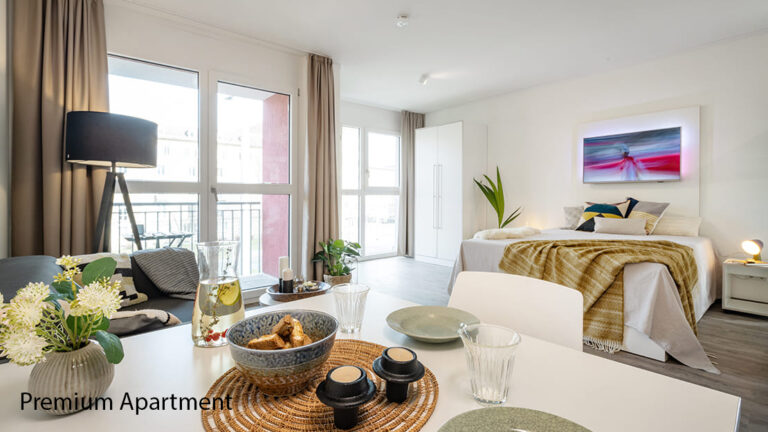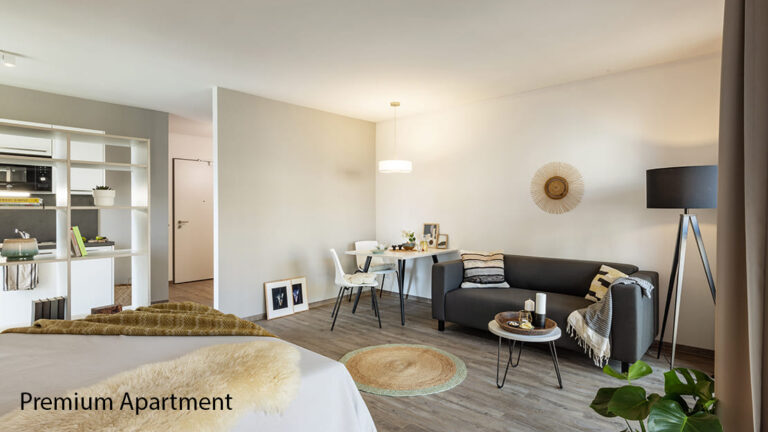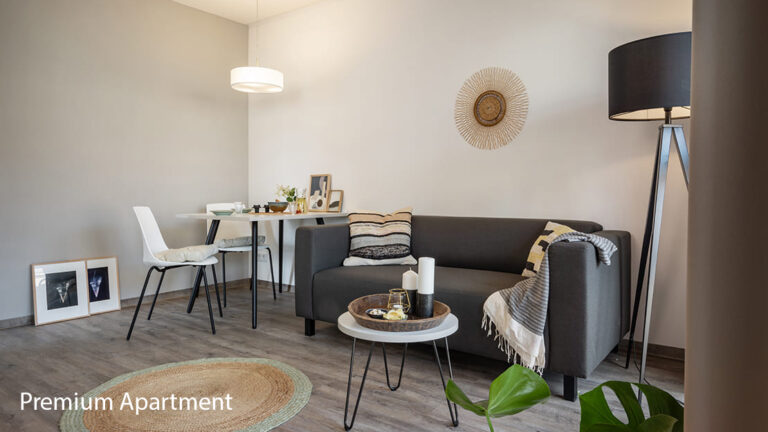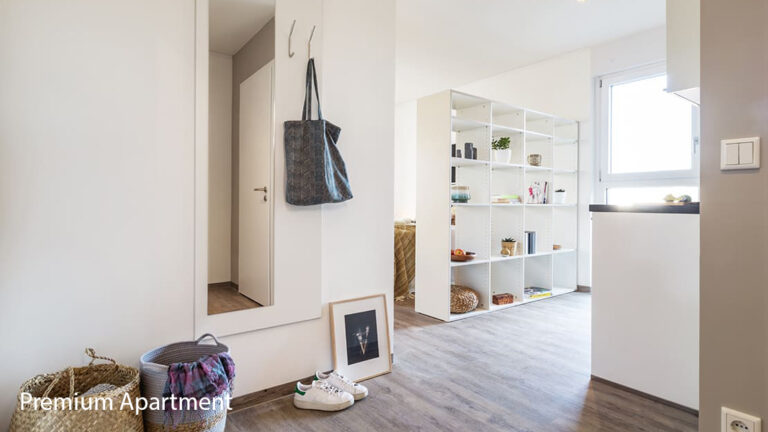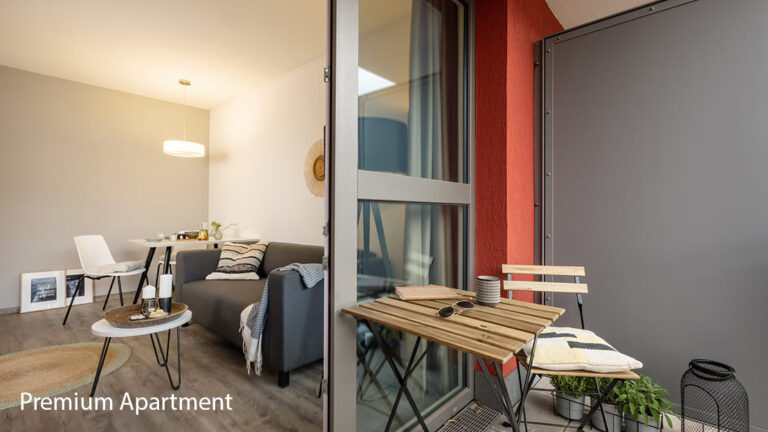 Our furnished apartments in Dresden
How would you like to live?
Urban Base Dresden offers 170 fully furnished apartments with modern facilities. There are two different types of apartment. The floor plans show how the apartments are laid out. Choose your preferred available apartment and click on the button below to book it.

STANDARD APARTMENT WITH BALCONY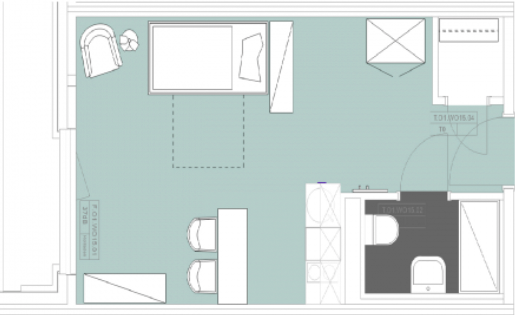 PREMIUM APARTMENT WITH BALCONY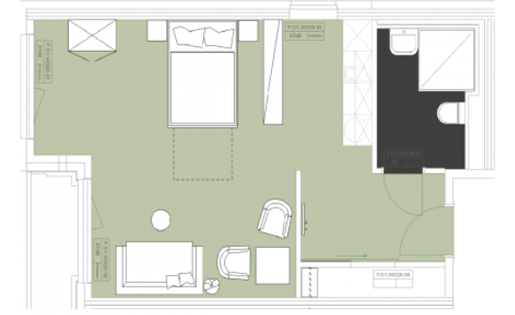 OUR APARTMENTS – YOUR 1-ROOM APARTMENT IN DRESDEN
Parking Spaces
The Urban Base Dresden has both underground parking spaces and partially covered outdoor parking spaces that can be rented on a monthly basis. Submit your reservation request directly to us.
GREAT REASONS FOR CENTRAL LIVING IN DRESDEN WITH URBAN BASE

SHORT DISTANCES
Life is happening out there, so if you want to enjoy an urban lifestyle you need a home close to the city centre. Being centrally located, our furnished apartments provide excellent links to public transport and proximity to a host of leisure and cultural activities.

MAXIMUM FLEXIBILITY
Emarking on a new stage of your life means dealing with new challenges quickly and flexibly. Rent one of our many apartments and make a relaxed transition. It's also possible to switch locations easily and seamlessly after the contractually agreed rental period has expired.
Just move in and start living.

MOVE IN AND GET STARTED
We assist our tenants every step of the way and make sure they never have to worry about anything – even broadband is available from the minute you move in.
LIFE IN DRESDEN – IN AND AROUND THE PIRNAISCHE VORSTADT DISTRICT
Everything is right on the doorstep!
Dresden's historic old town is just a stone's throw away, numerous restaurants and shops are within walking distance and the public transport connections are unbeatable.

UNIS/CAMPUSES
| | |
| --- | --- |
| TU Dresden | 1,1 km |
| BSZ für Technik | 1,5 km |
| BSZ Bau und Technik | 0,4 km |
| HTW Dresden | 2 km |

PUBLIC TRANSPORT
Strassburger Platz
tram stop
0,1 km
German Hygiene Museum tram stop
0,1 km
Dresden main railway station
1,8 km

FOOD, DRINK ETC.
| | |
| --- | --- |
| REWE supermarket | 0,2 km |
| Centrum Galerie shopping centre | 1,6 km |
| Bakery | 0,1 km |
| Asian restaurant | 0,2 km |

LEISURE
| | |
| --- | --- |
| Lingnerallee skate park | 0,5 km |
| City park | 0,7 km |
| Fitness studio | 0,2 km |
| Botanical gardens | 0,6 km |
FAQs to our furnished apartments in Dresden
Information worth knowing about renting with Urban Base
Are there any additional costs?
At Urban Base Dresden you pay an all-inclusive rent that covers almost all costs. Electricity costs based on actual consumption and the TV/radio licence fee for ARD, ZDF and Deutschlandradio are the only costs charged separately.
Can I sublet my room?
You must obtain prior written approval from the landlord if you want to sublet your rented room to a third party in return for payment or free of charge. For more details, please see your rental agreement.
How much is the security deposit?
The security deposit at Urban Base Dresden is three months' net rent (excluding utility costs/additional charges). This must be paid either up front in one lump sum or in three monthly instalments. Alternatively, you can take out security deposit insurance. This gives you the option of paying a percentage of this sum as security over the term of the rental agreement. You can also open a rent/security deposit guarantee account with your preferred bank or insurance provider.
Is there minimum rental period?
Our rental agreements at Urban Base Dresden are open-ended and run for a minimum of six months.
Can I bring my pet with me?
Out of consideration for the landlord and all the other tenants and in the interests of proper management of the property and the rented room, tenants require the landlord's prior consent if they want to keep dogs, cats or other larger, uncaged animals at the property. This also applies to other small animals, e.g. fish, birds, reptiles. If the tenant is granted permission to keep animals, the number of animals must be kept within reasonable limits. The type of animal and its accommodation must not cause a nuisance to the other residents of the building or neighbours, or damage the rented room or the property. Failure to follow these rules may result in permission to keep a pet being denied.
What should I bring when I move in?
The apartments are furnished. You need to bring your own bedding (pillows, duvet, bed linen). Mattresses are provided. Each apartment has a television. Please also bring cutlery and any other kitchen utensils that you need.
Is there car parking available?
Urban Base Dresden has 105 car parking spaces. These can be rented on request. There are also plenty of covered bicycle parking spaces, which are free of charge.
Who is welcome to stay at Urban Base Dresden?
Established professionals, commuters, students, interns, trainees, young professionals and seniors are all welcome at Urban Base in Dresden. We can help everyone find solutions that meet their furnished accommodation requirements in Dresden.
What types of apartment are there?
Standard Apartment: These fully furnished one-room apartments with modern facilities have a living area of 28 to 32 sq m. There is a single bed with single mattress. They are ideal for one person.
Premium Apartment: These fully furnished one-room apartments with modern facilities have a living area of 40 to 44 sq m. There is a double bed with double mattress. They are suitable for both singles and couples. Both types of apartment have a kitchenette with ceramic hob, microwave, sink and fridge. They also feature high-quality, built-in furniture and a modern bathroom. Depending on availability, you can choose whether you prefer an apartment with or without a balcony, or whether full disability access is needed.