Your furnished shared apartments in Berlin
Urban living close to campus – Living House Berlin is the perfect place to begin your university studies, vocational training or internship. Our six-storey building at Ostendstraße 27 in the Schöneweide district of Berlin offers a wide choice of private rooms in shared apartments.
All apartments have communal areas and range in size, each accommodating two to five people. The rooms offer a view to the inner courtyard or to Ostendstraße.
Thanks to our digital rental service, you can move in quickly and easily with our all-in rent – so you can start exploring the city right away.
Rent your fully furnished room in Berlin
In 5 easy steps to your shared apartment

STEP 1

STEP 2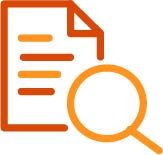 STEP 3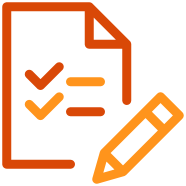 STEP 4
Sign your rental agreement online

STEP 5
SIZE OF SHARED APARTMENTS
ROOM IN 2-PERSON APARTMENT

11-12 sq m

All-inclusive price*
Fully furnished room in 2-person apartment with shared bathroom and communal kitchen.
From 489 – 539 € per month*
* includes heating, but not TV/radio licence fee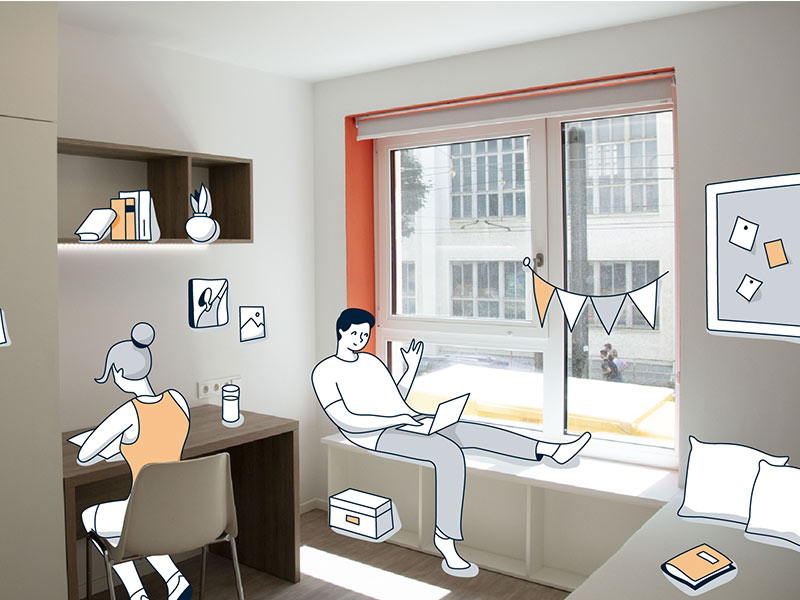 ROOM IN 3-PERSON APARTMENT

10-14 sq m

All-Inclusive price*
Fully furnished room in 3-person apartment with shared bathroom and communal kitchen.
From 489 – 539 € per month*
* includes heating, but not TV/radio licence fee
ROOM IN 4-PERSON APARTMENT

10-16 sq m

All-Inclusive price*
Fully furnished room in 4-person flat with shared bathroom and common kitchen.
From 489 – 539 € per month*
* includes heating, but not TV/radio licence fee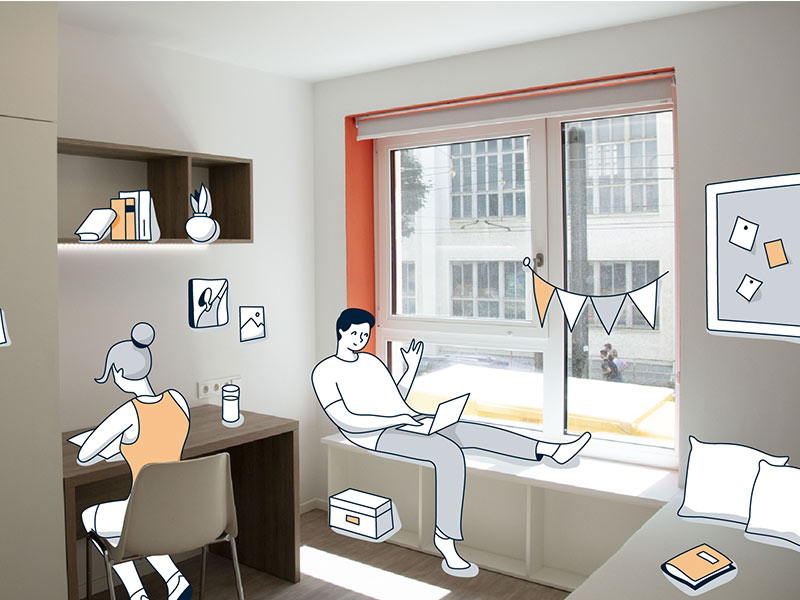 ROOM IN 5-PERSON APARTMENT

10-13 sq m

All-Inclusive price*
Fully furnished room in 5-person apartment with shared bathroom and communal kitchen.
From 489 – 539 € per month*
* includes heating, but not TV/radio licence fee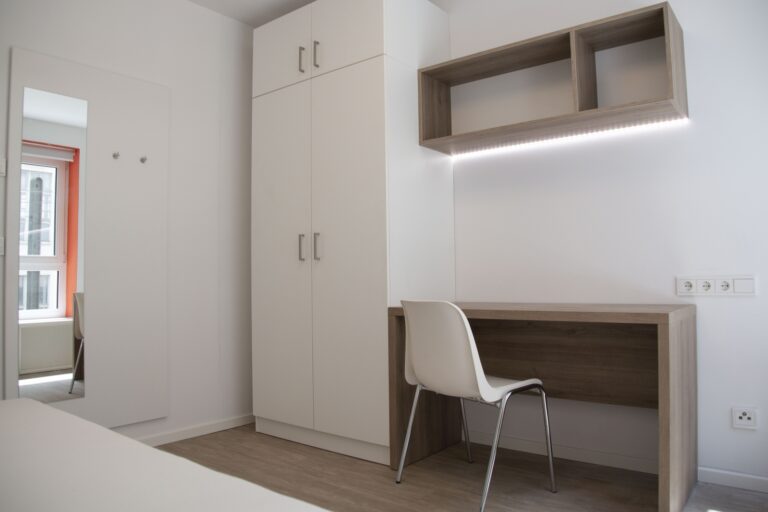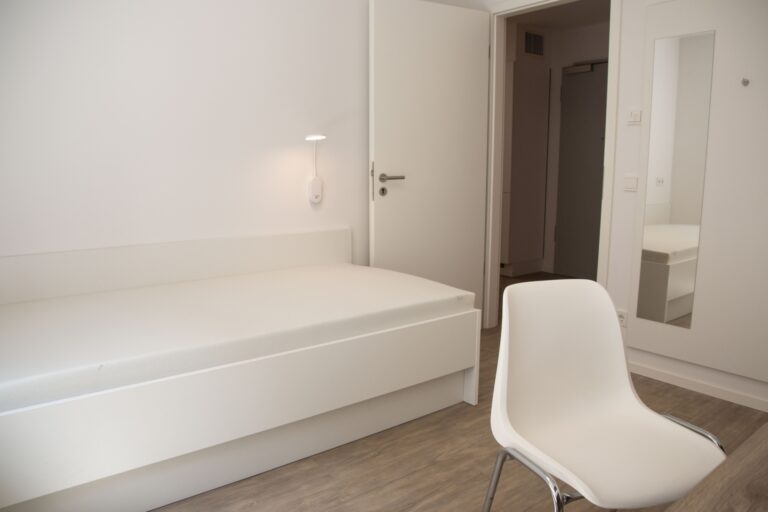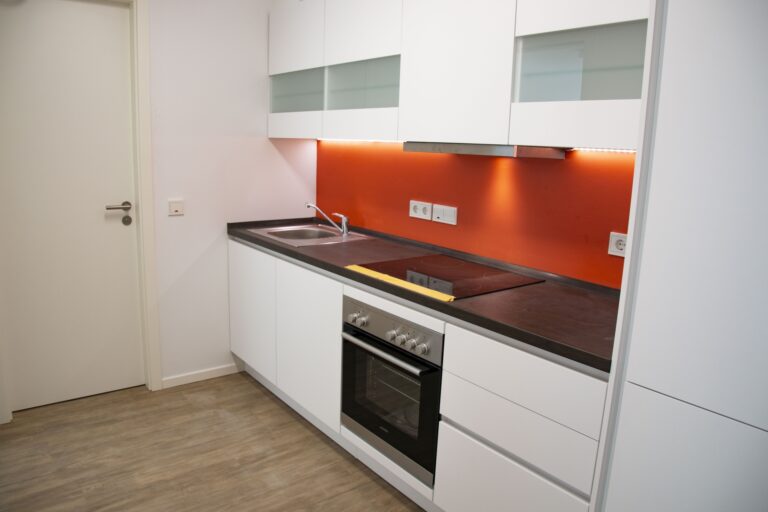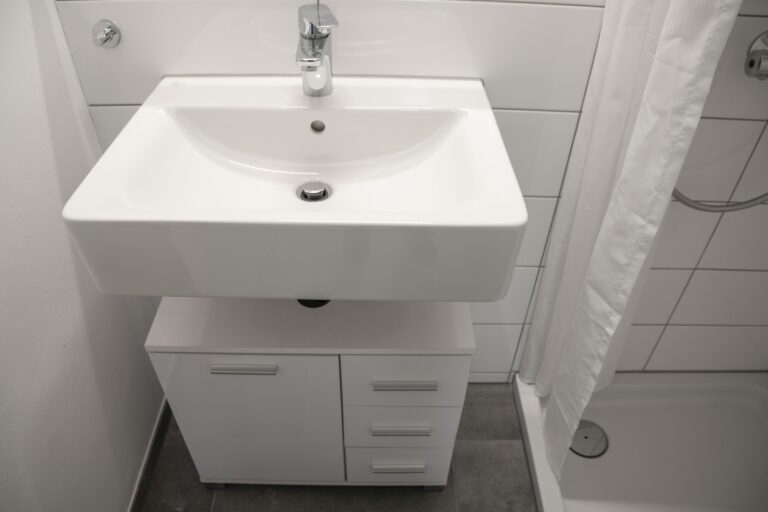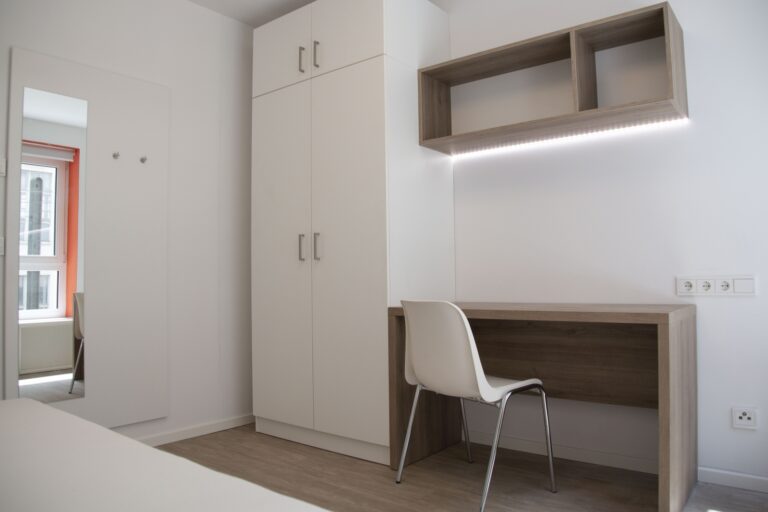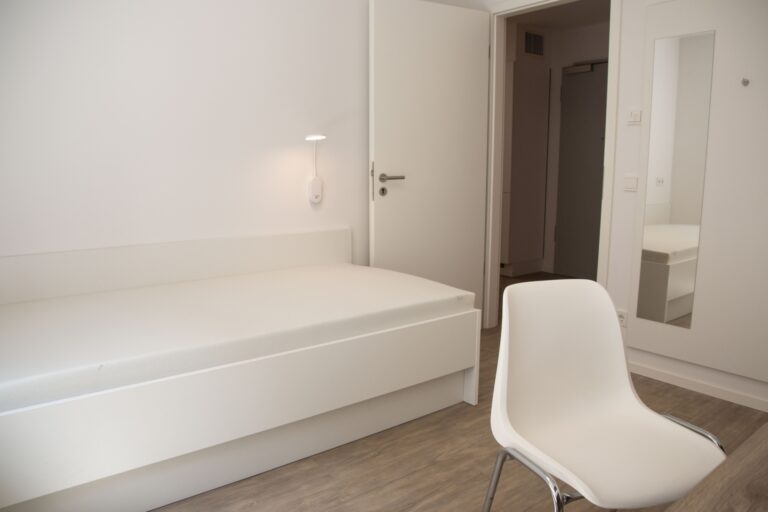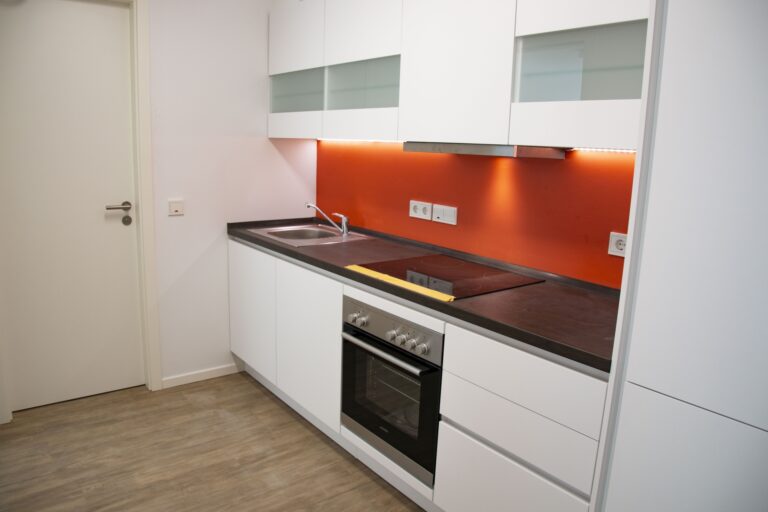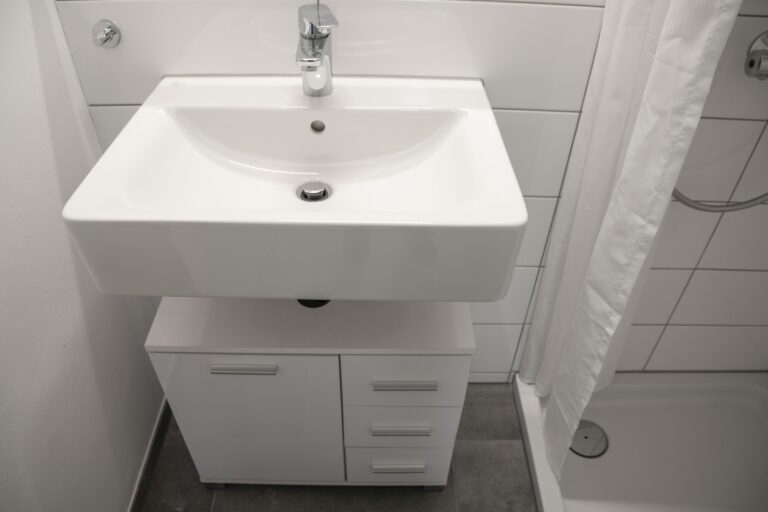 Our apartments for community living in berlin
Find your suitable furnished room
From 10 to 16 sq m, for two or up to five people: Living House Berlin has the perfect shared apartment for you – with a choice of mixed or women-only options. The Living House Berlin floor plan shows which apartments face the courtyard and which face Ostendstraße. Choose a room in your preferred shared apartment in Berlin and click on the button below to book it.

GROUND FLOOR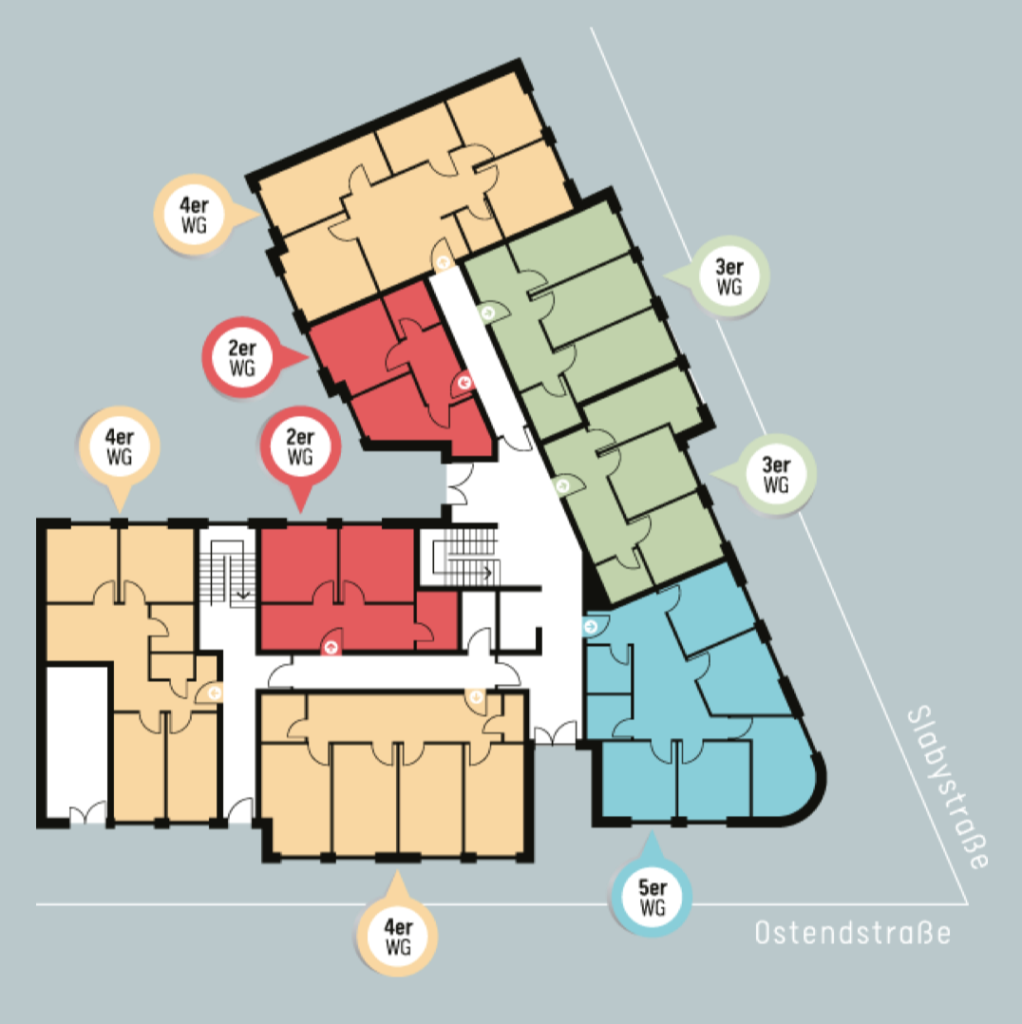 FLOORS 1-5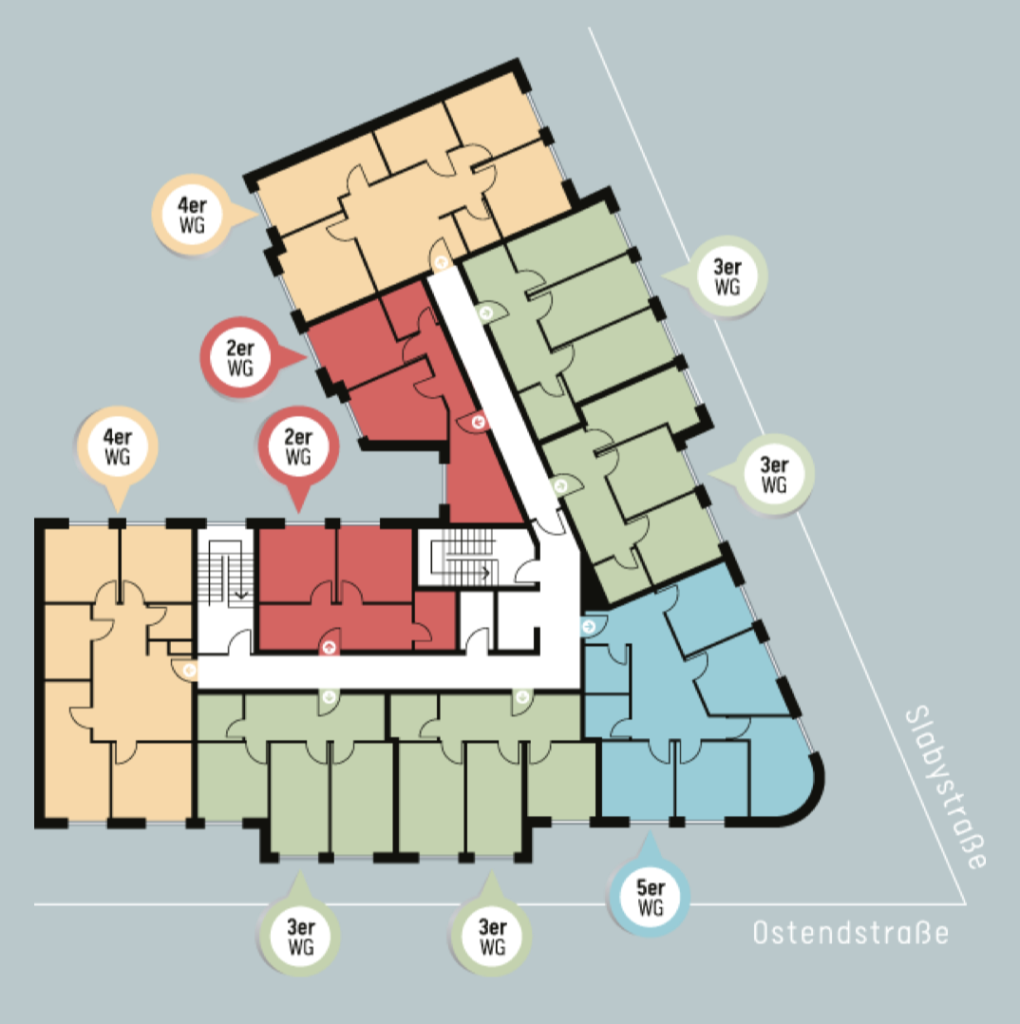 FIND YOUR SHARED APARTMENT IN BERLIN HERE
GOOD REASONS FOR CENTRAL LIVING WITH URBAN BASE

SHORT DISTANCES
Life is happening out there, so if you want to enjoy an urban lifestyle you need a home close to the city centre. Being centrally located, our furnished apartments provide excellent links to public transport and proximity to a host of leisure and cultural activities.


MAXIMUM FLEXIBILITY
Embarking on a new stage of your life means dealing with new challenges quickly and flexibly. Rent one of our many apartments and make a relaxed transition. It's also possible to switch locations easily and seamlessly after the contractually agreed rental period has expired.
Just move in and start living.

MOVE IN AND GET STARTED
We assist our tenants every step of the way and make sure they never have to worry about anything – also broadband internet is available from the minute you move in.
Your neighbourhood around the living house Berlin
Everything is right on the doorstep!
The area around Living House Berlin is home to various educational institutions, major supermarkets and many local highlights. These include the Behrensbau building with its Turmcafé, smaller mini-supermarkets with products from individual countries and, of course, the River Spree just around the corner. Your shared apartment in Berlin is close to everything you need for everyday life.

UNIS/CAMPUSES
| | |
| --- | --- |
| HTW Berlin | 0,4 km |
| Wilhelminenhof campus | 0,5 km |
| Hochschule für angewandte Pädagogik | 0,4 km |
| Kunsthohschul Berlin-Weißensee | 1,6 km |

PUBLIC TRANSPORT
Ostendstraße
tram stop
0,1 km
Schöneweide
train station
2,2 km

FOOD, DRINK ETC.
| | |
| --- | --- |
| Kranhauscafé | 0,5 km |
| Thronburger | 0,4 km |
| Late-night store | 0,3 km |
| ATM | 0,3 km |

LEISURE
Wuhlheide
indoor pool
0,7 km
Wuhlheide
climbing forest
1,3 km
Athletic Nation CrossFit
0,4 km
Spreehöfe cinema
1,6 km
FAQ to our furnished rooms in Berlin
Information worth knowing about renting with Urban Base
Are there any additional costs?
At Urban Base Living House Berlin you pay an all-inclusive rent that covers all utility costs and additional charges. The TV/radio licence fee for ARD, ZDF and Deutschlandradio is the only cost charged separately, but you can share this with your flatmates.
Can I sublet my room?
You must obtain prior written approval from the landlord if you want to sublet your rented room to a third party in return for payment or free of charge. For more details, please see your rental agreement.
How much is the security deposit?
The security deposit at Urban Base Berlin is three months' net rent (excluding utility costs/additional charges). This must be paid either up front in one lump sum or in three monthly instalments. Alternatively, you can take out security deposit insurance. This gives you the option of paying a percentage of this sum as security over the term of the rental agreement. You can also open a rent/security deposit guarantee account with your preferred bank or insurance provider.
Is there a minimum rental period?
Our rental agreements at Urban Base Berlin are open-ended and run for a minimum of six months.
Do I have to be a student to live at Urban Base Living House Berlin?
Urban Base Living House Berlin provides accommodation for students, trainees and interns – it doesn't matter whether you're studying, working towards a post-doctoral qualification or completing vocational training.
Can I bring my pet with me?
Out of consideration for the landlord and all the other tenants and in the interests of proper management of the property and the rented room, tenants require the landlord's prior consent if they want to keep dogs, cats or other larger, uncaged animals at the property. This also applies to other small animals, e.g. fish, birds, reptiles. If the tenant is granted permission to keep animals, the number of animals must be kept within reasonable limits. The type of animal and its accommodation must not cause a nuisance to the other residents of the building or neighbours, or damage the rented room or the property. Failure to follow these rules may result in permission to keep a pet being denied.
What should I bring with me when I move in?
The apartments and rooms are furnished. You need to bring your own bedding (pillows, duvet, bed linen). Mattresses are provided in each room. Please also bring cutlery and any other kitchen utensils that you need.
Is there car paring available?
Urban Base Berlin itself does not provide any car parking spaces. However, there are plenty of bicycle parking spaces, public parking facilities and public transport options in the immediate vicinity.
What size shared apartments are available?
The ground floor and the five upper floors offer shared apartments for two, three, four or five people. They look out onto an inner courtyard or onto Ostendstraße, subject to availability. Each shared apartment also has a communal area of 10 to 31 sq m, depending on the number of persons.
Where can I find the Wi-Fi access data?
The access data can be retrieved by logging in with the smartphone.
When will the facility manager contact me for the handover?
At least 3 days before moving in, the facility manager will contact you in writing or by telephone regarding an appointment.
Who do I contact when moving in for certificates such as confirmation of accommodation etc.?
The Reos app offers you the possibility to request documents.
What is the Reos App?
The Reos app offers you the possibility to report defects and request certificates such as landlord confirmations. You can also view documents such as the rental contract and the handover protocol.
Does the flat have a cellar room?
No, unfortunately there are no basement rooms available.
How do I return the flat? Return (condition)?
To avoid delays, you can ask the facility manager about this before you move out.